Prosperity Remedy Quantum Magic Video
The above video streams from Prosperity Path's Quantum Magic Video Channel.
You may watch the video on any device that streams youtube video.
"the key to activation of the quantum effects of affirmation is to acknowledge the action, take responsibility for it, verbally as it happens, and stay with it to the end of the affirmation cycle. In order to acknowledge or agree, you can repeat each message verbally, silently or merely nod"
Offline version available as Instant Download
This video is available as instant download in mp4 format. Now you can run the Quantum Magic Video anytime anywhere -- with or without bars and without data impact. Just download on wifi and play anywhere.
Professional Gaming Orb also Available


Prosperity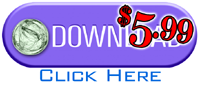 The link on the right will take you to the download page on payloadz. The Remedy Orb, is a modest $5.99. This is a one-time fee. There are no in-game fees or charges.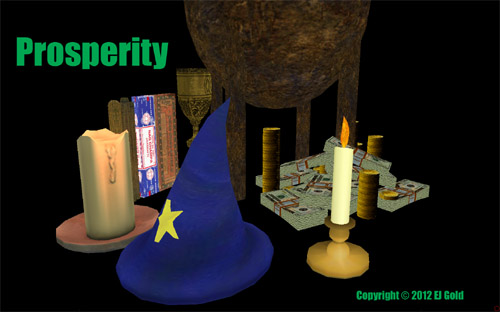 Metatool Functions
PROSPERITY -- Probably the most used of all Orbs, it refers to Prosperity, not to gold and riches. Use it in good health.
This is the Orb that started the whole thing off in the first place. It's great! You will not be disappointed. Everyone who has used this Orb has raved about it and you will, too!!! Run it today and tell me the results tomorrow!!!
Run through this Romp in cyberspace and you.ll feel richer!!! Why wait for Prosperity to come around the corner, when you can have all you want of it right now?
The idea is simple. You know from experience, and tests have proven this to be true, that people who handle a lot of money, counting it, sorting it . have a feeling of being wealthy without actually being wealthy. Sure, it.s subliminal, but according to psych tests, it.s very powerful as a subconscious agent of confidence and self-esteem.
When you feel richer, you behave differently, have more confidence in your gait, more authority and more control.
Everyone knows this, but there.s more to it than that.
Look, if you.re used to handling vast amounts of money, millions, billions or trillions of dollars, one measly million isn.t going to attract your attention or mean much to you. It.s just another lousy million bucks, is all.
It reduces the size of mountain you have to climb, see?
If you have nothing, and feel as if you.re broker than hell, you.ll certainly be putting out those vibes, and the Universe senses this and keeps money away from you, dig?
Okay, now you change that, make yourself feel rich, very very rich. Guess what? If you really really manage it, people will flock to you for advice, for help, and they.ll trust you more. They will only like, love and respect you as you like, love and respect yourself.
If you don.t give it at home, don.t expect to get it outside.
In order to gain confidence, respect and even admiration from others, you have to be actually worthy of their trust.
Getting used to having a lot of wealth and power and authority and respect is hard for anyone. It takes practice. Prosperity will give you that practice. You.ll feel as if you.re floating in air with that sense of self-worth that comes with overwhelming personal prosperity, and that can be yours with the push of a button.
The .download. button, of course.
Well, here you go, then. These are totally non-violent, non-combat games. Nothing in there to hurt you, it.s totally safe, instructive and even better, it.s actually FUN!!!
It.s okay to have fun while you.re working out Life Problems. It doesn.t have to be grim and grisly. Why can.t it be fun to deal with these things? Well, it is, and I don.t have to prove it to you . you can prove it to yourself by downloading one of my Prosperity Orbs and see for yourself how compelling, dramatic and fulfilling it is!!!
You.ll carry a wand which emits radiation, but in this game, you won.t have to use it to open doors . in later more advanced levels and remedials, you.ll be required to use specific wands to accomplish specific purposes.
You won.t believe how rich you.ll feel when you.ve run through Prosperity a couple of times. Oh, sure, it.s obvious . like any subliminal conditioning, the more you do it, the stronger the inner effect. Repetition is the key here.
Dear EJ and the GODD Team.
What a delight what a honor to have received The Prosperity Game.
When I first heard that it is possible to experience transformation through a video game I was skeptic and until now I haven`t played the video games that you have so strongly suggested.
When I heard that The Prosperity Game was coming I thought this time I am going to give it a try.
Wow this game is amazing when I play it I feel uplifted, attentive and present.
The results from my worldly life is also coming...
"Prosper orb game it's amazing ,,,, since 9 dec 2012 I installed and played it...the manifestation really come... Thank you"
L.L.