Game Requirements
or, Will It Run On My Computer?
Prosperity Path Orbs require:
Windows 7, Windows 8, or Windows 10
Open GL compatible graphics card.
Sound (you know like speakers, etc.)
1 gigabyte of ram WinXP, 1.5 gigabytes of ram Windows 7
If your computer is a "game ready Windows PC" then Prosperity Path Orbs will most likely run.
What is Game Ready? If you are currently playing any of the Steam games (such as Team Fortress 2, Call of Duty, Dota 2, Borderlands) then your computer is game ready.
If you play Diablo 3 on your computer it is game ready. Check out Diablo III System Requirements for a idea of the graphics cards that work, and the graphics cards that don't, and the graphics card that will sorta work.
Ways to Test If Your Computer Is Ready

System Requirements Lab has an automated service that will check your computer to see if it meets gaming requirements. The Prosperity Path orbs are not listed on their website. However, if you check for World of Warcraft that will give you a very good comparison.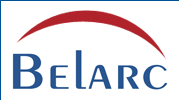 Belarc Advisor is a free download that will determine your system hardware and then give you a read out (in your browser page) of your system. This can be useful in determining whether or not you have a dedicated graphics card, etc.
Check out the above two resources and then get back to us (by by contact page if you have any questions.