Joy Remedy Quantum Magic Video
The above video streams from Prosperity Path's Quantum Magic Video Channel.
You may watch the video on any device that streams youtube video.
"the key to activation of the quantum effects of affirmation is to acknowledge the action, take responsibility for it, verbally as it happens, and stay with it to the end of the affirmation cycle. In order to acknowledge or agree, you can repeat each message verbally, silently or merely nod"
Offline version available as Instant Download
This video is available as instant download in mp4 format. Now you can run the Quantum Magic Video anytime anywhere -- with or without bars and without data impact. Just download on wifi and play anywhere.
Professional Gaming Orb also Available


Joy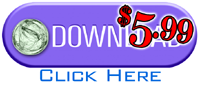 The link on the right will take you to the download page on payloadz. The Remedy Orb, is a modest $5.99. This is a one-time fee. There are no in-game fees or charges.
If you have any questions or need help with the process let us know. (Contact Page Here).
By the way, the remedy is a windows program. We have successfully run it on WinXP & Windows 7.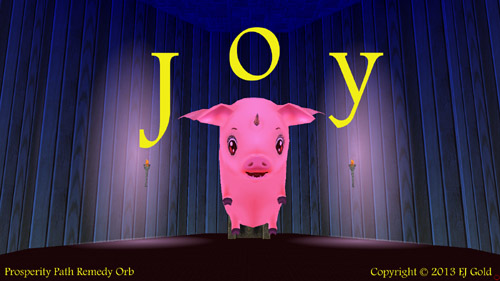 Metatool Functions
JOY -- Featuring my good friend and constant companion, Joey the Flying Pig, this Orb helps you to use the Power of Joy to bring goodness with you wherever you go, and to spread feelings of Joy and Happiness everywhere. Use this with the Bodhisattva Ammy and you're good to go!
A few words about Joy
I LOVE JOY! This is a magical, adventurous game that really lives up to its name. JOY thrills from the first moment. First of all the look is great, completely different from the arcane esotericity of ancient Egypt; we travel brilliant chambers of crystalline rock in amber hues, airy and palatial, lit from within and above. The music is a treat, light and liquid, following its own inexorable logic to being-awareness, always forward-moving and fun. Brilliant move, the funhouse laugh from the treasure chests, and some Achievement Levels, a huge improvement on the creaky squeaky past.
I can really feel this Orb acting on me in real-time, in fact when I first ran it I was in a rotten mood, despair in fact, and I can say I feel different now, much improved! The labyrinth has a few new wrinkles, a hidden door here, new chamber there; I had to rely on F2 near the end, but I'm sure you wont.
This is a really good Orb to run when you're down, the mood is infectious, and you want to play. Sometimes with certain other Orbs I feel driven, like, 'let me just get to the end.' This one's a pleasure cruise. Do it for someone you love, or hate, or just don't know, yet care about. But do it.
"Just ran Joy for first time in a while last night. It is so fun and beautiful in there. Highly recommended if you don't already have this orb."
M.R.