I Am Man Rewards Orb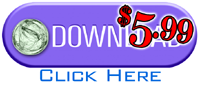 The link on the right will take you to the download page on payloadz. The Specialty Orb, is a modest $5.99. This is a one-time fee. There are no in-game fees or charges.
Metatool Functions
I AM MAN -- Stuck in the Human World? Try this great little "Escape Plan A" to gain some perspective on the situation. Human-World-Stickiness is easily overcome with this easy-to-use fast-run Orb. If you're going to run, at least take off the gorilla shackles, eh?