Humiliation Cleansing Orb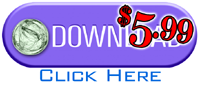 The link on the right will take you to the download page on payloadz. The Cleansing Orb, is a modest $5.99. This is a one-time fee. There are no in-game fees or charges.
Metatool Functions
HUMILIATION -- We all need a little humiliation now and then, and this is the perfect way to get it, with yourself in charge, running the show from Where You Really Are, instead of the body-mind Earthian thing you've been forced to obey. Actually, humiliation is part of a karmic reduction process, and is very highly accepted in many traditions, leading hopefully to acceptance and a sense of humility. I, myself, have earned the Humility Award several times over the past several millenia, and I keep them proudly displayed on my ceiling. I don't care who you are, or where you came from, that's funny.