Get Well Soon Power Orb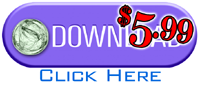 The link on the right will take you to the download page on payloadz. The Power Orb, is a modest $5.99. This is a one-time fee. There are no in-game fees or charges.
Metatool Functions
GET WELL SOON -- Terrific tool for using prayer, focused wishing, as a tool for wellness and transformation, and a great device for developing the skills needed as a spiritual healer, which is a primary tool for any Bodhisattva.